Aviva Admits Why She Threw Her Leg Real Housewives of New York ended with a monumental leg toss and now Aviva Drescher is speaking out on why...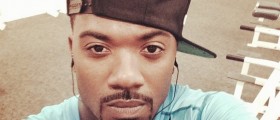 Ray J Charged with 10 Crimes The L.A. County D.A. has thrown the book at Ray J, he's been charged with 10 Crimes as the D.A....
Did Peter Thomas File For Bankruptsy??? Apollo Nida may be heading to jail, but Peter Thomas is having...