Bye Felicia, Yung Berg Proves Tamar Braxton Wrong!!! On the premiere of "Love & Hip Hop Hollywood", singer Tamar Braxton took to her...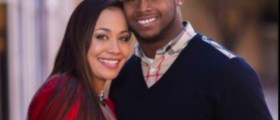 Jonathan Dwyer Domestic Violence Details Brutal Beating Arizona Cardinals running back Jonathan Dwyer obviously doesn't know...
Mathew Knowles You Are The Father!!! Beyonce's dad, Mathew Knowles is beck in the headlines since a...