Adam Sandler, Kevin James and Chris Rock  are back for another movie filled with crazy antics, family fun and summer fun in Grown Ups 2.
The photo above is a photo call to promote their new film Grown Ups 2 during the 2013 Summer of Sony week on Thursday (April 18) at the Ritz Carlton Hotel in Cancun, Mexico.
Last go around with Grown Ups, Adam and the guys had you laughing until it hurt, well this time they're at it again tickling your funny bone for some summer fun.
In Grown Ups 2 we catch up with the 5 friends and their families along with some new cast additions like Twilights Taylor Lautner, John Lovitz, Tim Meadows and Shaquelle O'Neil who plays another friend from high school who goes by the name of Officer Fluzoo.
Check it:
Salma Hayek, who plays Adam Sandlers wife in the film talks reprising her role as Roxanne Chase-Feder the first film versus her role in the sequel of Grown Ups 2 on the Red Carpet.
Check it:
Check the posters: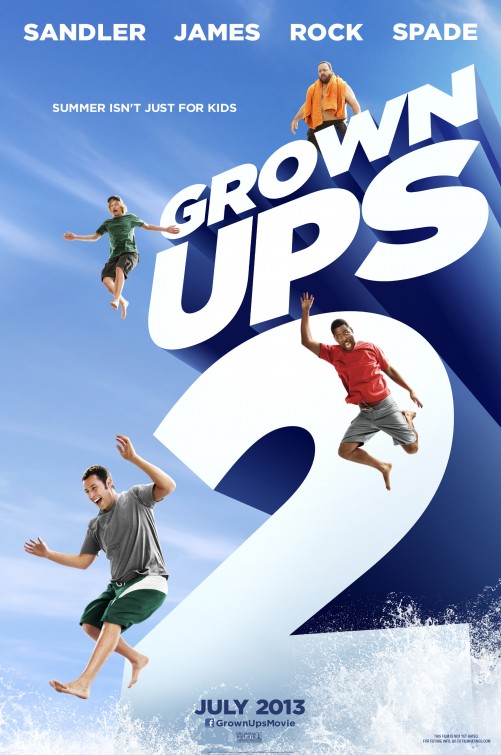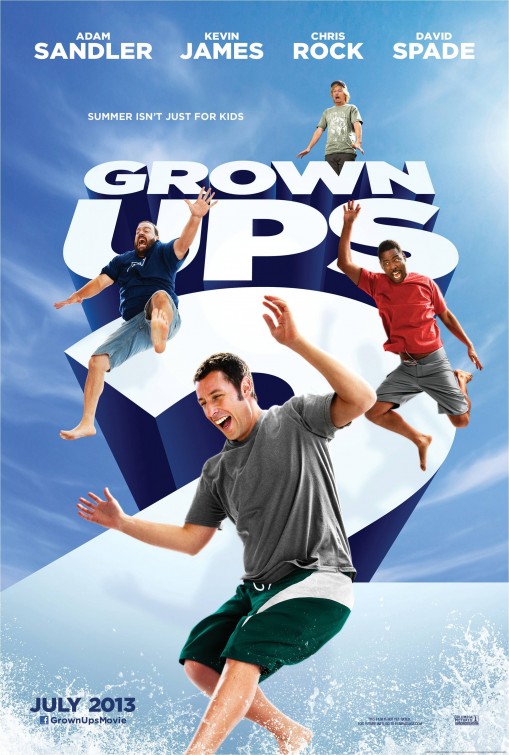 Related articles