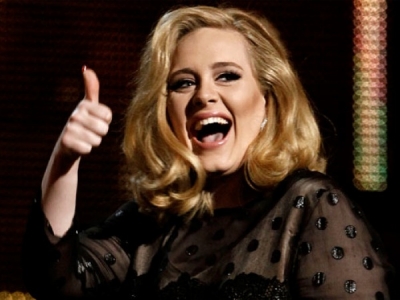 Adele has done it again and let's be honest this is going to be a gay man's dream come true, because one of their goddess is singing with their newest Diva!
Old school collabs with new School!
Here's the drop from our friends over at 4UMF:
Barbra Streisand will perform at the Oscars next month, the first time she's performed during an Academy Awards broadcast in 36 years.

Streisand won the Academy Award for best original song for Evergreen in 1977. She also sang the theme from A Star Is Born that night.

The 70-year-old actress is a double Oscar winner, also taking the gong for best actress for 1968?s Funny Girl.

It was not announced what Barbra will perform, sparking a storm of online speculation.

Vanity Fair's The Hollywood blog commented: 'We are hoping that she will not be performing a number from her recent road-trip comedy, The Guilt Trip – and will be participating in the recently announced "movie musical tribute" part of the night's proceedings.'

The Academy of Motion Picture Arts and Sciences also announced on Wednesday that British singer Adele will perform at the Oscars.

It will mark her first big performance since welcoming her first child into the world last October.

The 24-year-old singer will perform Skyfall, the theme tune to the latest James Bond movie, during the 85th Academy Awards at Los Angeles' Dolby Theatre on February 24.
CelebNMusic247 brings you latest news on celebrity daily…Stay connect:
Stay Connected to CelebNMusic247.com: Follow us on Twitter – Like us onFacebook and Friend us on YouTube 
Related articles