(CelebNMusic247-News) AP.9 hasn't let the Coco affair alone!
AP.9 has literally gone on air to set the record straight about he and Ice T's wife Coco and this time he brought the receipts.
9 said he didn't appreciate how the media has portrayed him and this is why he's going public on the sex scandal!
He ain't lying about NOTHING!
AP.9 tells KMEL radio in San Fransisco that Coco already confessed to Ice T, and that he and Ice have spoken about the situation at length.

9 also reveals that Coco and he only kicked it for about a week and a half…and when he was asked how she was in bed, he replied:

"She was so so"
Ouch dawg?
Check the photos from KMEL's very own Sona G Blog: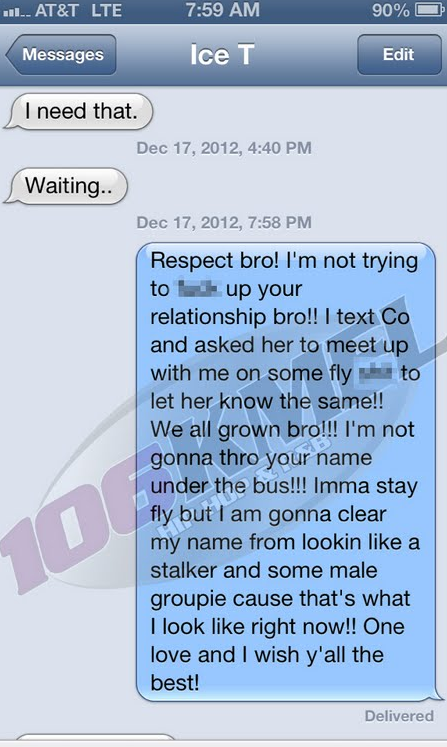 CelebNMusic247 brings you latest news on celebrity daily…Stay connect:
Stay Connected to CelebNMusic247.com: Follow us on Twitter – Like us onFacebook and Friend us on YouTube 
Related articles