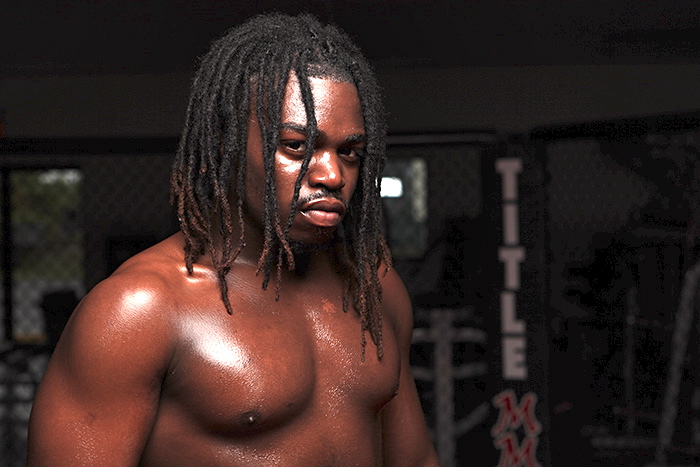 (CelebNMusic247) Armed Robbery Victim Forgives Hip-Hop Arioose
In May 2007, Arioose and an unnamed juvenile wearing mask allegedly entered a small convenient store in Elizabeth, New Jersey and robbed the Haitian store owner (Fan-Fan) at gunpoint.
The two juveniles then fled and were later apprehended by Elizabeth police and charged with a first-degree armed robbery.  This was not Arioose's first charge or first time arrested.

In fact, he had several open cases involving drug dealing, resisting arrests, and assaults before Union County Juvenile Judge, the Honorable Frederic R. McDaniel. Notwithstanding those other cases, this first-degree robbery charge was the most serious charge Arioose faced and which later would change his life for good.

Due to Arioose's continued criminal episodes and the violent nature of the robbery offense, the Union County prosecutor's office elected to waive Arioose to adult court to be prosecuted and treated as adult offender despite the fact that he was a juvenile at the time of the incident. Arioose, represented by criminal defense attorney Karam Nahas, was able to defeat the waiver and remain within the jurisdiction of the juvenile criminal justice system. At that time, Nahas had other violent clients who were waived by the Court and treated as adults despite being juveniles. If the prosecution's waiver was successful, Arioose would have been exposed to a maximum sentence of twenty (20) years in an adult prison for the crime he would later be convicted of.

Prior to trial for the first-degree robbery, Nahas was able to negotiate a plea offer with the Union County Prosecutor who agreed to mitigate Arioose's charge and recommend a probationary sentence should Arioose provide information to the prosecutor to incriminate his co-defendant. Despite his counsel's efforts, Arioose refused to cooperate with the prosecution, remained silent, and stood trial in July 2007 for a first-degree armed robbery before the same Judge McDaniel who adjudicated his past cases and came to know Arioose too well.

At trial, the victim of the armed robbery Fan-Fan testified against Arioose and his co-defendant who at that time was on the run. Fan-Fan testified that he was robbed at gunpoint and by a knife while at his store by Arioose and the other juvenile. Arioose was later convicted of the charge and sentenced to three years in the juvenile prison of New Jersey.
Get the FULL Exclusive with DirtySouthHipHop
CelebNMusic247 brings you latest news on celebrity daily…Stay connect:
Related articles