(CelebNMusic247-News) Beyonce Spends $80K on Blue Ivy
According to reports, Beyonce is sparing no expense when it comes to her daughter Blue Ivy Carter.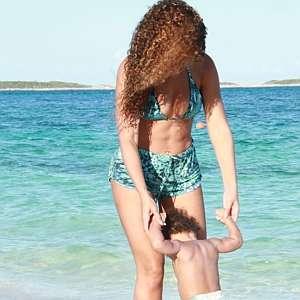 Here's the drop:
The pop star had  a custom made diamond doll for daughter for the price of $80,000 along with several other gifts to celebrate her 1 year-old birthday, according to the SUN via GWL.
The doll is said to include 160 diamond gems as well as white gold jewelry.
The princess-themed party, held in New York, was decorated with around $73,000 worth of white and pink roses and a cake costing $2,500.
But to Jay and
Beyonce's credit, they didn't leave out their guests.
Would you spend that much on a doll if you have BeyJay money?
Can Blue Ivy play with the doll?
I see another Suri Cruise in the making…
CelebNMusic247 brings you latest news on celebrity daily…Stay connect:
Stay Connected to CelebNMusic247.com: Follow us on Twitter – Like us onFacebook and Friend us on YouTube or Download the CelebNMusic247.com Toolbar below:
Related articles