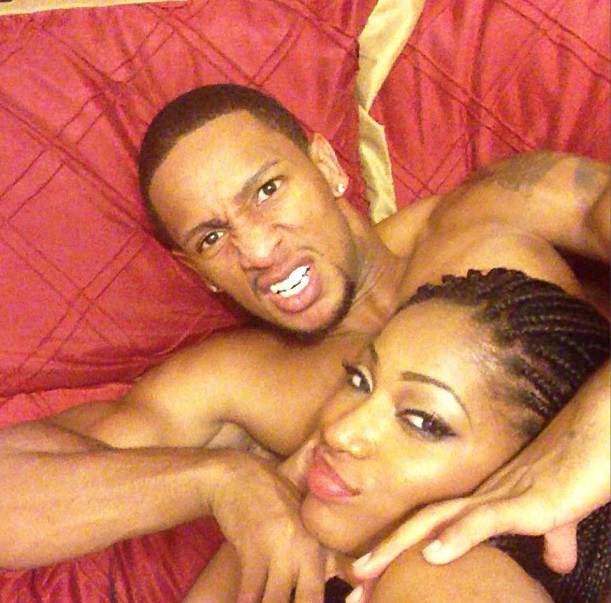 (CelebNMusic247-News) Erica Dixon Shuts Down Rumors Her Man O'Shea Russell Is Gay
Love and Hip Hop Atlanta may be over, but the drama and rumors are still buzzing for Erica Dixon and her new man O'Shea Russell aka O'Shea Da Model being on the Down Low!
Since the notorious Scrappy and Erica Dixon engagement breakup on Love & Hip Hop Atlanta fans have been watching the couple to see what happens and what will Momma Dee say.
Season two closed with the celebrity couples co-parenting their daughter and moving on with their lives.  Lil Scrappy confirmed the rumors going around of him being romantically involved with BBWLA's Bambi while Erica Dixon showed off her new model boo O'Shea Russell in a few cutesy photos via her instagram.
Since she revealed O'SheadaModel to the world Erica's new man has been slammed with gay accusations suggesting Erica's man wasn't into her at all but rather he was into men, but hey it's the A, the city most know for black men on the down low.
Scrappy's baby mama, Erica Dixon decided to clap back at the whispers going around about her boyfriend being gay.  She took to her Instagram account and claims she and O'Shea are actually both gay, very happy that is.
She posted the photo of herself with O'Shea Russell below along with a caption:
Photo courtesy of UrbanBelleMag
Related articles