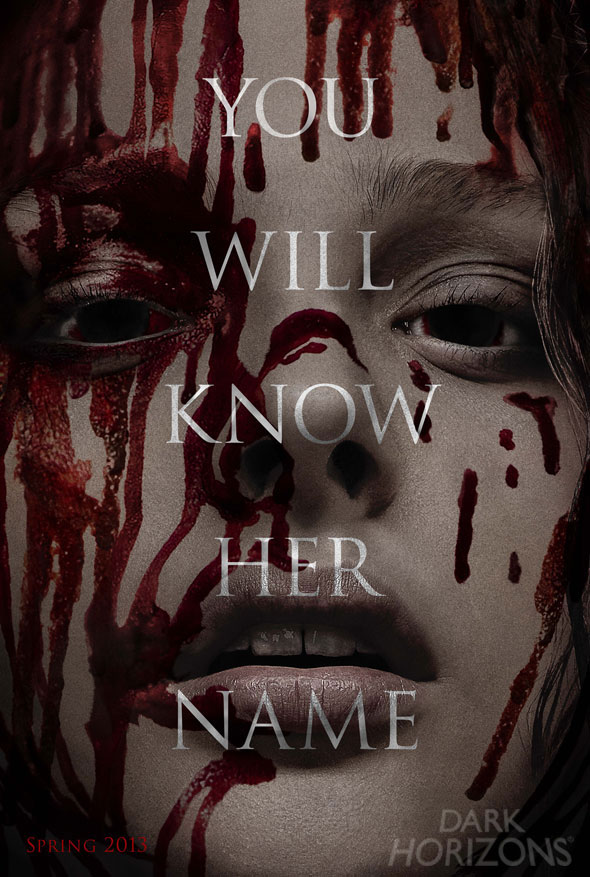 (CelebNMusic247-News) First Look at 'Carrie' Poster
Acclaimed filmmaker Kimberly Peirce ("Boys Don't Cry," "Stop-Loss") directs this re-imagining of Stephen King's classic horror tale, Carrie.
The original classic which starred Sissy Spacek, Piper Laurie, Amy Irving and John Travolta broke new ground in terror back in 1976.

Now Hollywood is rebooting the horror classic once again and this time around the film stars Chloë Grace Moretz, Julianne Moore,  Judy Greer and Alex Russell.

As you see in the first poster for the re-imagining of Carrie is  a pale Chloë Grace Moretz as the title character doused in drips of crimson blood in a simple, yet chilling portent of the horror to come.

Hopefully this reboot will do justice to the classic as all others have completely failed to do so.
CelebNMusic247 will say, casting Julianne Moore as Carrie's deeply religious mother is perfection.
Carrie is scheduled to hit theatres on March 15th 2013.
Source: Dark Horizons
CelebNMusic247 brings you latest news on celebrity daily…Stay connect:
Stay Connected to CelebNMusic247.com: Follow us on Twitter – Like us on Facebook and Friend us on YouTube or Download the CelebNMusic247.com Toolbar below:
Related articles