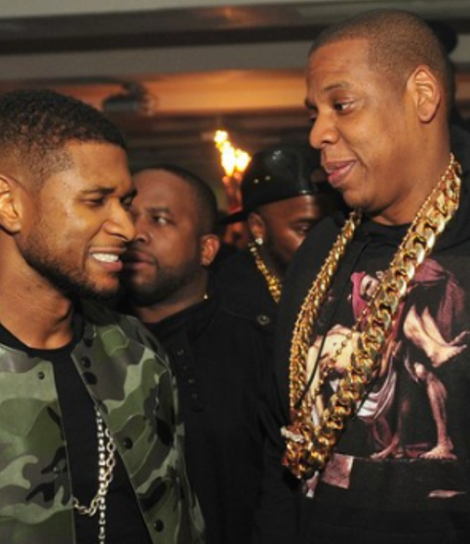 Jay Z turned heads with a shirt showing Satan having sex with Jesus.  Yes.  Usher didn't look like he's a fan of the shirt.
Jay Z  is not the only one that was spotted wearing this disgusting shirt.  Not only was the Roc Nation leader, Jay Z spotted wearing the blasphemous shirt so was Atlanta rapper, Young Jeezy who was also spotted wearing the shirt in Time Square. Why are these rappers wear such a horrible shirt which influences young minds that this is a cool shirt to wear.
Would Jay wear this shirt around his daughter Blue Ivy?
Take a look: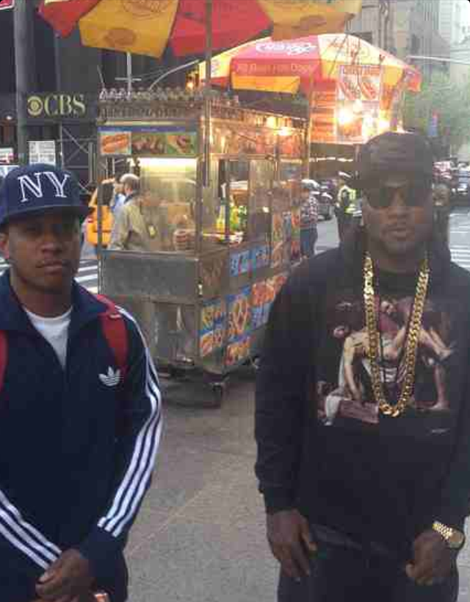 What can you do when Jay Z and Young Jeezy wear shirt with something so sacrilegious on it?
Don't buy into the hype of this shirt!
Related articles