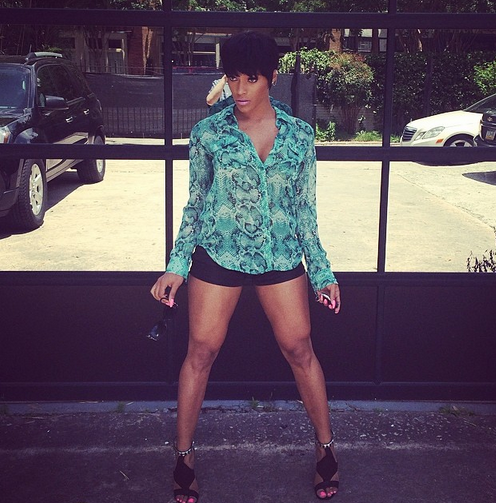 Joseline Hernandez Rocks Jimmy Choo's
Love and Hip Hop Atlanta hot mama, Joseline Hernandez  is keeping it sassy in the A showing off her summer style in a pair of black short shorts and a banging pair of Jimmy Choo shoes.
The sexy Puerto Rican mama keeps her Caribbean flare with a teal snake skin print button up and pink nail polish on her toes that makes the whole out fit pop with class!
Loving it Joseline…Keep it trill mama…
Take a look at Stevie J's wifey who writes:
"Anyway Doe"
Like what you see then find more Jimmy Choo's HERE…
#CelebsAreCoolRight #ShoePorn
Thoughts?
Related articles