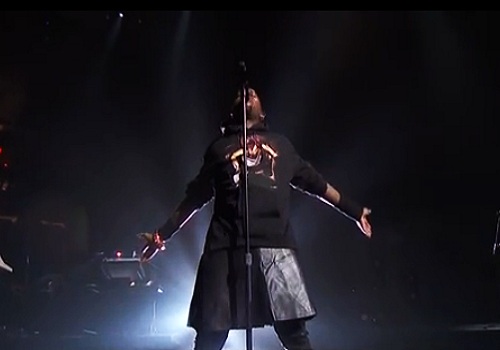 (CelebNMusic247-News) Kanye West Rocks Sandy Relief
Last night, at the 12-12-12 Concert Benefit for Sandy Relief Kanye West blew the roof off at the show. It was a bevy of superstars coming together to raise money for those still struggling to put their lives back together in the wake of Hurricane Sandy.
No offense, but couldn't some of these stars just drop $1 million a piece to help raise money?
Anyways, The paid artists on the list to perform was Bruce Springsteen, Alicia Keys, Billy Joel, the Rolling Stones, Bon Jovi and Paul McCartney who took the stage in the name of a good cause, but much of the attention post-show was placed on hip hop superstar Kanye West.
Here's the drop:
Not only did West run through twelve of his biggest hits–from "Gold Digger" and "Touch the Sky" to the G.O.O.D. Music hit "Clique," but he did so wearing what appeared to be a leather kilt–drawing humorous barbs via Twitter from those watching.
Kanye asked the crowd:
"I got a question for yall tonight, how many people came here with the one they love or their loved ones?"

"I want you to do me a favor… if you love somebody love tonight hold on real tight. If you love somebody tonight, hold on real tight, real, real, real tight. Is there a heart in the house tonight? Stand up, Stand up. Let me know that you understand."
CelebNMusic247 brings you latest news on celebrity daily…Stay connect:
Stay Connected to CelebNMusic247.com: Follow us on Twitter – Like us onFacebook and Friend us on YouTube or Download the CelebNMusic247.com Toolbar below:
Related articles