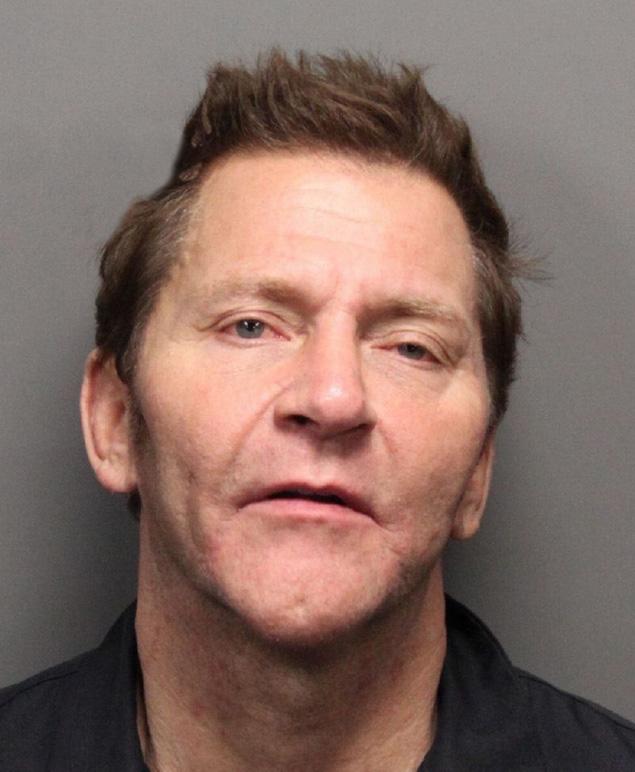 (CelebNMusic247-News) Liberace Ex and Michael Jackson Sexing
Liberace Ex-Scott Thornson Opens Up About Relationship With Michael Jackson
The took fans of Liberace into his world and showed viewers how he seduced a 16 year boy into becoming his chauffeur, ex-boyfriend and adopted son.
The adoption was done while Scott was in Foster Care with his Foster Parents, but the stipulation of the legal agreement claim that Thonson would no longer be able to speak to his Foster Parents. Being lured by fame and riches, Scott became Lee's boy-toy and did what ever was needed to enjoy the VasoRich lifestyle Lee seduced him to.
Since the success of  Behind The Candelabra, which we truly enjoyed and were shocked at the same time, has rebirthed Scott Thonson's life once again.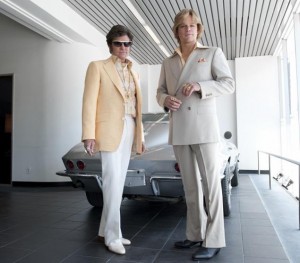 Scott has been in jail residing in Nevada's Washoe County jail for identity theft charges and spent thousands of dollars after he found a wallet containing credit cards, which he was arrested for his crime in February of this year. Scott pleaded guilty to burglary and identity theft charges last month and faces anywhere from two to 30 years in prison and fines up to $110,000.
However, the broke down and out ex lover, Scott is now a free man on bail thanks to Moonlite Bunny Ranch owner Dennis Hof who paid his bail of $15,000 on May 31 after two employees told him about the HBO drama, "Behind the Candelabra," detailing Thorson's relationship with the flamboyant Vegas performer.
Then Hof moved Thorson into his guest house behind the brothel so Thorson can get treatment for colon cancer and drug problems. He also hired an attorney to help Thorson avoid prison.
Since his days with Liberace Thorson has had prior run-ins with the law relating to drugs, and he was shot multiple times in a shooting connected to his participation as a witness in the Wonderland murders, Hof said, adding that the late Liberace's abuse prompted Thorson's life of drugs and crime.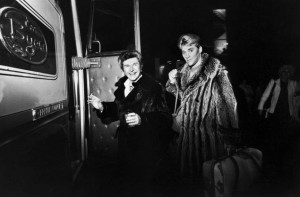 Thorson and Liberace had a six-year relationship, which ended in 1982. During that span, Thorson worked as a personal assistant and was a live-in companion and lover to the entertainer who died of AIDS-related complications in 1987.
The movie which inspired Hof's decision to help Thorson is based on Thorson's autobiography and stars Michael Douglas and Matt Damon. Hof says they are now working on a second book deal that will likely be called "Beyond the Candelabra," and will focus on the life-long effects of Thorson's peculiar relationship with the entertainer.
Which leads us to this breaking news about Scott Thorson, who is opening up once again about his alleged affair with Michael Jackson.
Here's the drop:
In an interview with The Sun about his life with Liberace — a story that inspired Steven Soderbergh's recent HBO flick, "Behind the Candelabra" – Thorson discussed his supposed six-year romance with Jackson.

"Liberace introduced me and Michael in the late 1970s. It was right around the time 'Thriller' was coming out and Michael and I became lovers," he said. "Our relationship went on for six or seven years. Michael was very generous too. He treated me well."

"Liberace and I had both undergone plastic surgery around the same time Michael underwent a nose job because he didn't think he was handsome," he added. "We all healed together at the Liberace compound in Palm Springs."

Liberace's former lover is opening up about an affair he had with Michael Jackson.

Scott Thorson, whose memoir about his relationship with the rhinestone-loving Liberace inspired HBO flick "Behind the Candelabra," claims that he and the King of Pop had a years-long romantic relationship.

"Liberace introduced me and Michael in the late 1970s," Thorson, 54, told The Sun. "It was right around the time 'Thriller' was coming out and Michael and I became lovers."

Thorson also says that Jackson joined Liberace at his compound in Palm Springs to heal after undergoing plastic surgery at the same time.

He first spoke out about the affair to The National Enquirer in 2004, when he described his initial sexual encounter with Jackson at the home of the late British female impersonator Danny La Rue.

"I was standing only a few feet away from Michael when he motioned with his hand to come over to him and join him in bed," Thorson told the tabloid. "I climbed onto the bed. Our lovemaking session lasted about an hour."

(At the time of the report, Jackson's attorney Steve Cochran denied the report to the Daily News, calling Thorson's story is "false trash.")

But Thorson's interview for The Sun maintains that the extent of the affair was much longer than a few quick trysts, as he once said.

"Our relationship went on for six or seven years," Thorson told the newspaper. "Michael was very generous, too. He treated me well."

Though Thorson is enjoying a moment of recognition, thanks to HBO's Liberace biopic, he was only able to see the Hollywood representation of his life after a brothel owner bailed him out from jail last Sunday.

Thorson, reportedly thrown in the slammer while awaiting sentencing for burglary charges, is now comfortably residing at the Bunny Ranch, and admired the actors' representation of his former flashy lifestyle.

"Matt Damon did a great job playing me. And he did a great job in bed with Douglas, too," Thorson joked to The Sun. "I needed to see Jason Bourne on top of Gordon Gekko."

But Thorson also has quibbles with the amount of money that the studio is paying him for the movie, and harbors resentment against the A-listers in the flick who wouldn't put down money to get Thorson out from behind bars.

Thorson complained:

"Hollywood turned its back on me. Matt Damon or Michael Douglas would not bail me out, even though I offered to talk to them about the film." 

He continued:

"I didn't make much out of the movie. I own a small percentage of the film, but Hollywood is notorious for padding the bill so its shows no profit."

 "It has been a big success, all these European companies have picked it up. So for the filmmakers to say they haven't made a dime would be a big mistake — especially with my mouth."

"I went after Liberace," Thorson said, referring to his $113 million suit against the popular performer, who died in 1986. "So I'm not scared."
In related news:
Liberace's ex-lover Scott Thorson is a man with priorities … his first stop after getting sprung from jail — a doctor's office where he was pumped full of Botox.

Once free … he made a beeline for the Botox doc. We're told the procedure cost $1,200 … and famed Bunny Ranch prostitute Air Force Amy (above) footed the bill.

Pretty insane … considering Thorson sued Liberace for cajoling him into getting so much plastic surgery so Thorson would look like Lee … he got addicted to painkillers and other drugs.  So getting more work done seems a bit strange according to TMZ.
Related articles