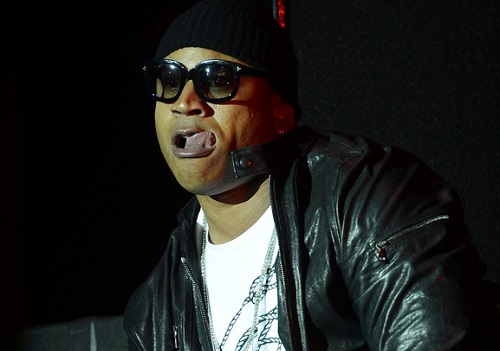 (CelebNMusic247-News) LL Cool J Talks "Kings of the Mic" Tour
LL Cool J is going on the road on one of the most highly anticipated tours this summer title "Kings of the Mic" Tour!
Enlisting  fellow hip-hop legends Public Enemy, Ice Cube and De La Soul. However, the veteran rhymer explained why he wanted to tour with these acts specifically in an interview with Radio.
LL Cool J explains:
"I just got tired of sitting in meetings and listening to people tell me why I gotta have whoever the new young rapper is on my tour because that's the only way it's gonna matter. I don't believe that."

 "Public Enemy's 'My Uzi Weighs A Ton,' I just want to see that live. Ice Cube has an amazing career, he's done amazing things. But I didn't forget about the music that he made as I was watching him come up: 'It Was A Good Day,' 'Check Yo Self.' I just wanted to be able to share the stage with these guys."
LL added:
"De La Soul, a group that was always, to me, on the other side of what I did musically, but really cool."

" They were at another extreme. They were even, to me, lightyears ahead in terms of their point of view and what they saw as relevant and important in music. They helpe break new ground for Hip Hop and for our genre because they weren't afraid to do things that a lot of us wouldn't touch."
CelebNMusic247 brings you latest news on celebrity daily…Stay connect:
Stay Connected to CelebNMusic247.com: Follow us on Twitter – Like us onFacebook and Friend us on YouTube