(CelebNMusic247-News) MiMi Faust – Out with Stevie In with Nikko
MiMi Faust is obviously tired of Stevie J, so she's apparently jumped off his bus and is ridding a new bus driven by producer Nikko!
Nikko with 2 K's has been compared to resembling MiMi's ex Stevie and when asked about that, he had this to say.
NIKKO confidently replied:
"I get that a lot though, I get that a lot, but we come from different cloths though."
According to the happy couple, they met several years ago and recently rekindled their relationship shortly before NIKKO moved to Atlanta to be with MIMI.
NIKKO confirmed he will be making appearances on the upcoming season of Love And Hip Hop Atlanta.
Word is Stevie is NOT having it, but MiMi ain't worried about Stevie's threat's, becuase she recently had this to say about Love and Hip Hop Atlanta star/mega producer Stevie J.
MiMi said:
"He's still playing this game where he wants me to deal with him while he's dealing with her [Joseline] and Lord knows who else. I'm cool on that. I don't want to be bothered."
But we have this photo of Nikko and an inside source told us he's packing like Stevie, but may have an inch more!
Check Nikko and see why Stevie's jealous: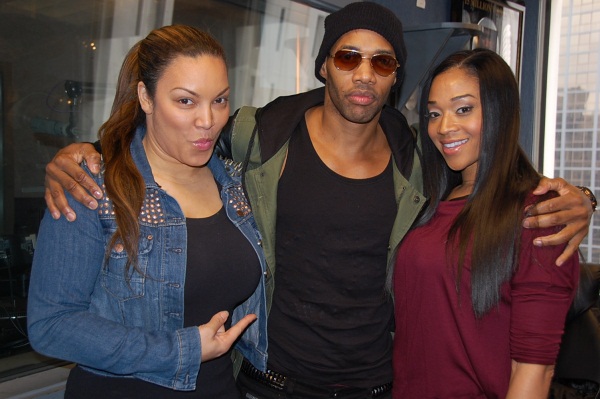 Will you watch Love and Hip Hop Atlanta season 2?
CelebNMusic247 brings you latest news on celebrity daily…Stay connect:
Stay Connected to CelebNMusic247.com: Follow us on Twitter – Like us onFacebook and Friend us on YouTube or Download the CelebNMusic247.com Toolbar below:
Related articles