(CelebNMusic247-News) NBA Baller J.R. Smith Talks Addiction to Ink
One of the sexier NBA players on the court for the New York Knicks is JR Smith who recently spoke on his addiction to body ink.
Smith, 27, is probably the most tatted-up player in the NBA league besides former baller Alan Iverson.
However, he is also the same man/boy-toy who has been linked to Love and Hip Hop Atlanta's most outspoken female/R&B singer, K Michelle. The baller candy sat down with the New York Times to discuss his body art. There is just something about a man and ink, right ladies?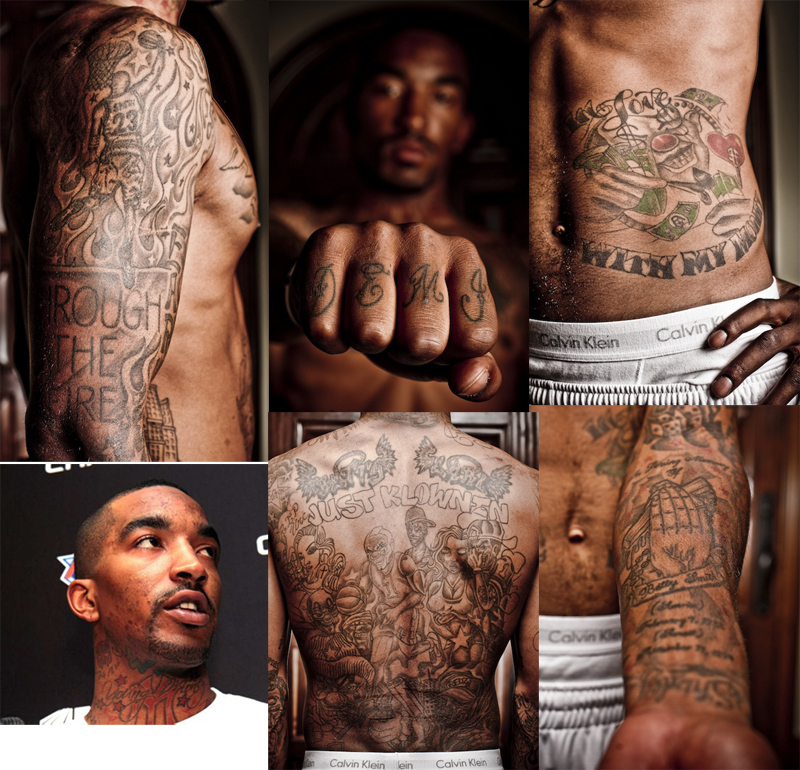 Check some highlights from the interview:
On what his first ever tattoo was:
"A picture of me dunking. I was 15. Me and my sister both got one."
On how many tattoos he remembers having before he lost count:
"It was around 70-something."
On if he has a thought process in deciding what tattoos to get:
"No, I never know what I'm going to get until I get to the tattoo parlor."
On the amount of tattoo parlors he's been to:
"Probably a thousand. I've been to so many where I didn't get a tattoo. Sometimes I watch or go in to see what's new. It really depends on how I feel."
Click here to read the full interview.
P.S. What do you think of JR's tatts? Sexy self-expression or way over the top?
[NYTimes]
CelebNMusic247 brings you latest news on celebrity daily…Stay connect:
Stay Connected to CelebNMusic247.com: Follow us on Twitter – Like us onFacebook and Friend us on YouTube or Download the CelebNMusic247.com Toolbar below:
Related articles