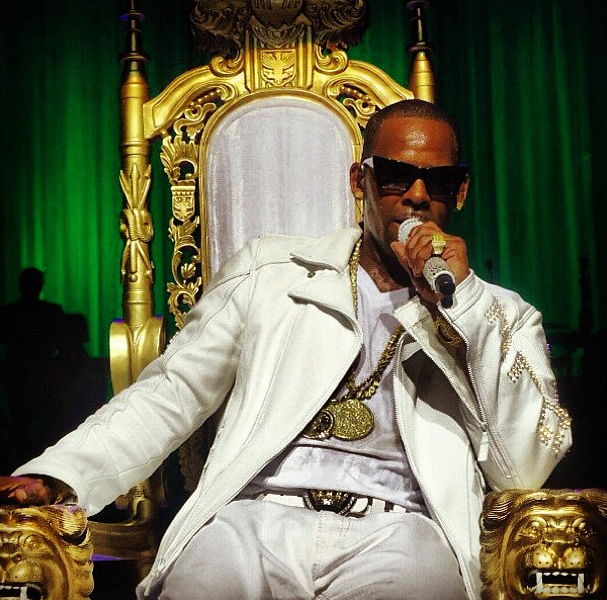 R. Kelly is coming out with a new chapter of the R&B opera masterpiece  Trapped in the Closet Chapter 34!
OMG, R. Kelly when will it ever end? No just kidding…LOL!  For those of you who haven't ever experienced the musical wonder that is the hip hopera Trapped in the Closet, it's essentially a 33-chapter epic with a continuing plot filled with sex and violence, where everyone pretty much sleeps with everyone.
Actually the IFC series is NOT so bad, it has more cliff hangers than Lost and more fights than Melrose Place, Dynasty, and Real Housewives of Atlanta combined.
The King of R&B is back on his soap box hip hopera singing about being Trapped in The Closet. Originally Kel's started off at only 12, but he felt it need expansion, so he turned his Trapped in the Closet R&B opera into a successful TV series on IFC.  The 46-year-old R&B singer released the behind the scenes to his sage Chapter 33 in July.
So buckle up and get ready to be Trapped with R. Kelly and all his dramas.
Maybe R. Kelly can take this to Broadway in a couple more years…we just hope that he has an edited down version for the stage.
Related articles