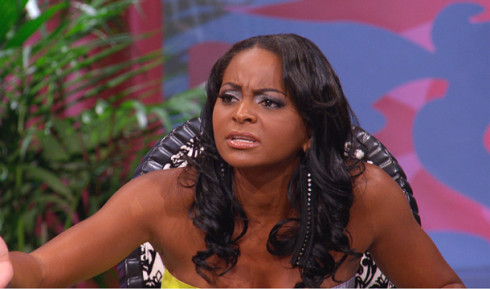 (CelebNMusic247-News) Royce Reed Fires Shots at Evelyn and Shaunie
Former Basketball Wives Miami star Royce Reed has had it up to here with Evelyn Lozada, so she has unleashed on her via Twitter.
Royce fires shots at Ochocinco's estranged wife for bringing her up in interviews and reinstated that Shaunie O'Neal DID NOT create the Basketball Wives franchise.
Sounds like these ladies need a reunion show with boxing gloves…you know, just to make it a little interesting.
Check the Tweets: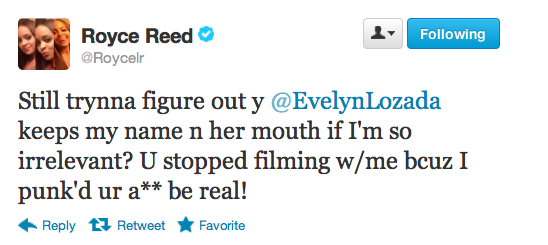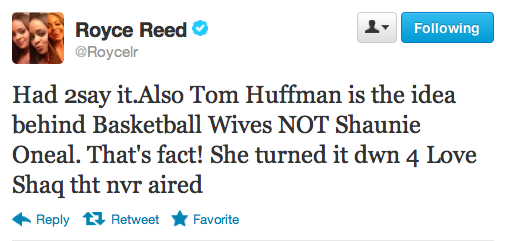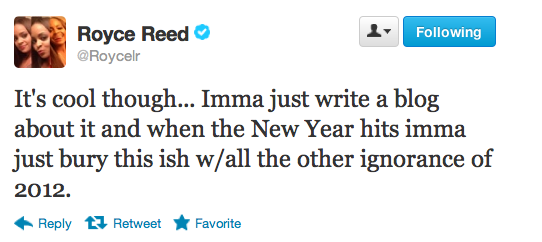 CelebNMusic247 brings you latest news on celebrity daily…Stay connect:
Stay Connected to CelebNMusic247.com: Follow us on Twitter – Like us onFacebook and Friend us on YouTube or Download the CelebNMusic247.com Toolbar below:
Related articles