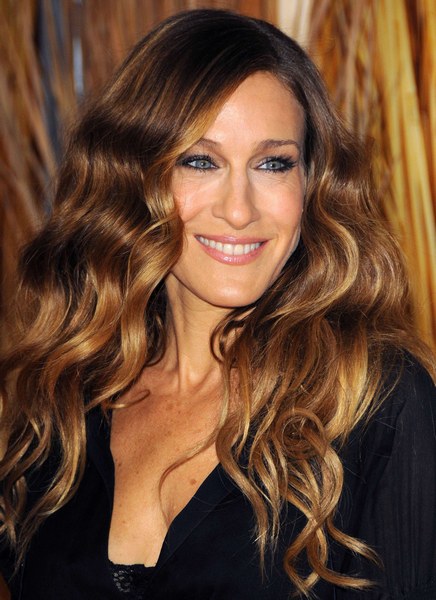 Sarah Jessica Parker was on Wendy Williams today and when she asked Sarah about a third installment to the Sex and The City she hinted that one may be in the works.
At first there was a bit of confusion on Wendy Williams part, because she forgot Carrie Bradshaw did get married Big in the end of the first film. Sarah was a bit doubfounded, so we recommend that Wendy brushes up on the movies again, because Carrie and Big got married in the courthouse and they're wedding party was with friends over breakfast.
As for, Sex and The City 3, Sarah joked at first that they just wrapped filming on the third film, but that was a lie.
She fesssed up and said she knows the storyline of the third film, but at this time there is no film in the works at this time, but she says sooner than later.
Watch:
Crossing fingers! We know everyone wants a third installment to Carrie Bradshaw, Samantha Jones, Miranda Hobbes and Charlotte York.
Related articles