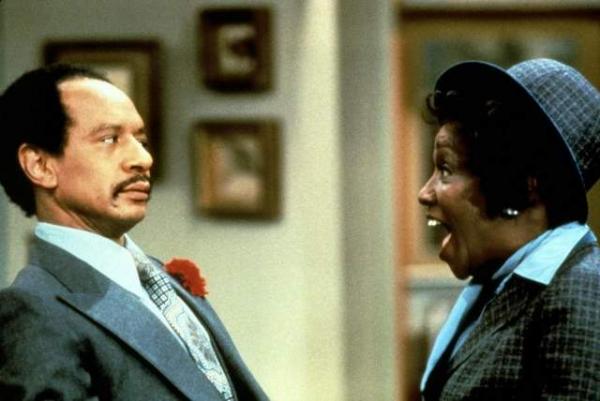 (CelebNMusic247-News) Sherman Hemsley Moving On Up To Heaven W/Military Funeral
After a little over 3 months Sherman Hemsley's body can finally defrost and be laid to rest with a military funeral like he wanted. After the test results have come in proving that Richard Thornton, a Philadelphia resident is actually Sherman's half-brother a judge ruled in favor of Sherman's manager Flora Enchinton.
Sherman and Richard were only half brothers, since his mother married another man after leaving her first which Thornton is the son of. The two never corresponded.
Here's the Drop:
According to Fox News on Nov. 14, Sherman Hemsley, the actor who played the cantankerous but lovable George Jefferson on TV for 11 years, will soon be buried. Sherman Hemsley served in the U.S. Air Force and will be laid to rest in a military funeral.

Sherman Hemsley died from complications of lung cancer July 24, but legal wrangling over who was to control his estate delayed his burial. An El Paso, Texas judge recently ruled in favor of Flora Enchinton, Hemsley's manager and long-time best friend. Hemsley made a will six weeks before he died, leaving everything to Enchinton.

Flora Enchinton told FOX411's Pop Tarts column:

"It is taken care of. It has been ruled on my behalf, and how Sherman wanted."

"They were bringing up untrue facts, and it was sad because Sherman had to suffer for it."
Richard Thornton, a Philadelphia has been the main problem once he found out Sherman passed and felt he deserved the money. The court ordered DNA testing which proved that there was a familial relationship between Thornton and Hemsley, but it was submitted too late for the court case.
Thornton indicated his plans to appeal, but no appeal has yet been filed.
What is truly sad is Hemsley's estate is reportedly worth $50,000.
Man who is making out on all those syndicated royalties of The Jefferson's? Seems the 70′s sucked for royalty checks and syndication!
The comedian can finally rest in peace.
CelebNMusic247 brings you latest news on celebrity daily…Stay connect:
Stay Connected to CelebNMusic247.com: Follow us on Twitter – Like us on Facebook and Friend us on YouTube or Download the CelebNMusic247com Toolbar .below:
Related articles