(CelebNMusic247-News) Steelers Alameda Ta'amu Arrested
Earlier Sunday morning, authorities say, Pittsburgh Steelers rookie defensive lineman was arrested fro leading police on a chase while driving drunk hitting 5 Cars & taking off his shirt.

What is so crazy is police tried to pull Ta'amu over for a routine traffic stop, but Ta'amu wasn't haven't it.

Alameda takes off, hits four parked cars and almost runs over several pedestrians in the process.  Ta'amu then tries to run over several police officers to the point they had to pull out their guns and were prepared to shoot him.

The description of what happened before he was arrested is completely crazy.

Thankfully for the Ta'amu and the Steelers the police didn't shoot him after he totaled his 2006 Lincoln Navigator, took off his shirt, then threw it at the cops and then tried to flee the scene.

Bottom line, he didn't make it to far. He is now faces 15 charges, a lot of them felonies for his Hangover style antics.
Here is what was said on Twitter. – Check it: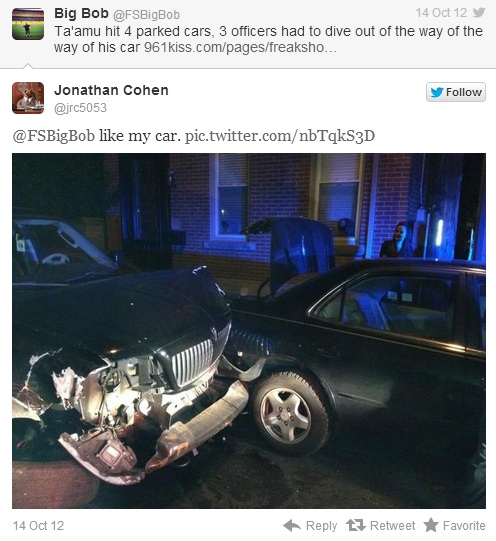 CelebNMusic247 brings you latest news on celebrity daily…Stay connect:
Stay Connected to CelebNMusic247.com: Follow us on Twitter – Like us on Facebook and Friend us on YouTube or Download the CelebNMusic247.com Toolbar below:
Related articles