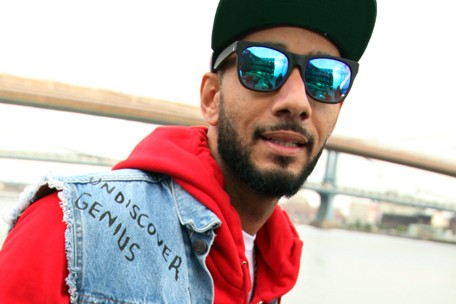 (CelebNMusic247-News) Swizz Beatz Weighs in on Chief Keef
Super producer Swizz Beatz became the latest star to weigh in on controversial teen rapper Chief Keef.
The Everyday Birthday" producer/rapper says that people are making the young Chicagoan the face of the city's problems with youth violence. He goes on to say that there is much more to the cities street problems than just Chief Keef.
Swizzy said:
"I think it's bigger than him. Chief Keef is just a name people can relate to because he's in the entertainment business. But, I think the real reason is the youth, period, with nowhere to go, no plans, and they're just resorting to living however they want to live."

"You go to a different country and they don't have no support, no food, it's the same thing. It's just that we're knowing about it more because there's a celebrity name involved, but I wouldn't even put that on him. This has been going on for years. They shut down the whole Cabrini-Green a long time ago. This been happening. But the key thing is how is it going to stop happening? Is it arts? Is it music? That's the thing to figure out."
CelebNMusic247 brings you latest news on celebrity daily…Stay connect:
Stay Connected to CelebNMusic247.com: Follow us on Twitter – Like us onFacebook and Friend us on YouTube or Download the CelebNMusic247.com Toolbar below:
Related articles